YOU NEED A PATH
TO LAND YOUR DREAM CYBERSECURITY JOB
If you're trying to make the shift to a career within the cybersecurity industry, you need a plan — and a clear path to follow.
But, it is easy to get lost because there are many paths out there.
When you have more than one path you are trying to follow, you can take costly mis-steps in the process. Worst of all, many of the paths out there are shared by those who really don't know what is required to get a position within the cybersecurity industry.
Why don't their plans and paths work?
Because they are NOT hiring managers. They don't know what a hiring manager is looking for and they have never personally sat on that side of the table.
…and that is what makes Your Cyber Path different!
When you begin to take advice from experienced cybersecurity hiring managers, you will be on the right path to your dream job.
You'll know what hiring managers expect.
You'll know how to avoid the common pitfalls.
You'll learn the tips and trick to make yourself

irresistible

to those who are actually doing the hiring. 
Oh, and you'll also know how the hiring system works inside and out, so you can get hired in less time… and with less effort. 
You need a path. So, how do you find yours?
It all starts with learning to think differently than other cybersecurity candidates, starting with the end in mind, and then taking actions to advanced along your path. Here's how you do it:
Subscribe to the podcast.

It's completely free to subscribe and a new episode is released every two weeks. Each episode is about a half-hour in length, so you can easily consume it while driving to your current J-O-B while creating your new path to your cybersecurity career.

By listening to the show, you'll hear different tricks and techniques from hiring managers on what is the most important things to work on are if you want to land your dream cybersecurity position without starting over at the help desk and by using the skills and experience your already have.

Identify your career goal.

There is no one cyber path, there are countless ways to achieving your dream cybersecurity position! Therefore, it is imperative you know what your dream cybersecurity job is so that you can design your own cyber path to get you there.

You don't want just any path—you want your cyber path. It's okay, however, if you're not sure what the right path is for you, yet. By listening to the podcast, you are going to be introduced to numerous different types of cybersecurity positions and you should then be able to identify the one that is right for you. 

Start taking action.

Listening to the podcast is great, but it alone won't get you into the dream position you are seeking. You have to take action.

The knowledge and skills you will hone through the Your Cyber Path podcast will be highly valuable to you, but if you never take action, it is just education. Your Cyber Path is designed to be action-oriented. It is up to your to take control of your future. You can do this, we can help!

Invest in your career.

You don't need to spend much money, but it is imperative that you invest into yourself and your career. Find a local mentor who is two or three steps ahead of you on the path and get their guidance concerning your local job market.

Become a continual learner.

The cybersecurity industry is always changing, and you have to change and adapt with it. The things that worked ten or twenty years ago will not work today, so you need to evolve with the changing market conditions.

It is imperative that you continue to upskill and remain relevant in today's industry. This doesn't have to cost you a ton of money, either. There are many low-cost and no-cost options to learn about the latest threats, vulnerabilities, and attacks, so keep yourself up to date with the latest news in the industry. You should be spending at least 15-30 minutes per day learning something new.
We started the Your Cyber Path podcast with a clear mission in mind.
That mission is to help close the cybersecurity skills gap by helping you land your dream cybersecurity job, even if you have been rejected previously. Our commitment to you is that if you follow our guidance, take the hiring process seriously, and make it a priority in your life, we will do everything we can to help you succeed. 
Your dream cybersecurity job is not  a fantasy. There's a  position out there unfilled and waiting for you right now.
Are you ready to embark on Your Cyber Path and take that position?
Reaching over from the other side of the hiring desk,
Kip Boyle & Jason Dion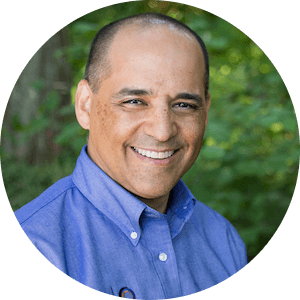 Kip Boyle is a husband, dad, entrepreneur, and experienced cyber risk manager. He founded Cyber Risk Opportunities LLC in 2015 after 7 years as the CISO of PEMCO Insurance in Seattle. As a captain on active duty in the US Air Force, he served in the Combat Archer and F-22 Stealth Fighter programs, where he was the director of enterprise network security. These days, he serves as virtual chief information security officer for many customers, including a professional sports team and fast-growing FinTech and AdTech companies. Over the years, Kip has built teams by interviewing hundreds of cybersecurity professionals. And now, he's sharing his insider's perspective with you!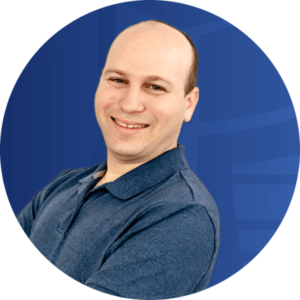 Jason Dion is a former college professor and the lead instructor at Dion Training Solutions. With networking experience dating back to 1992, Jason has been a network engineer, Deputy Director of a Network Operations Center, and an Information Systems Officer for large organizations around the globe. He is an experienced hiring manager in the government and defense sectors. He also has multiple information technology professional certifications, including CISSP, CEH, CNDA, DFE, DMC, CASP+, PenTest+ CySA+, Security+, Network+, A+, PRINCE2 Practitioner, and multiple ITIL designations.